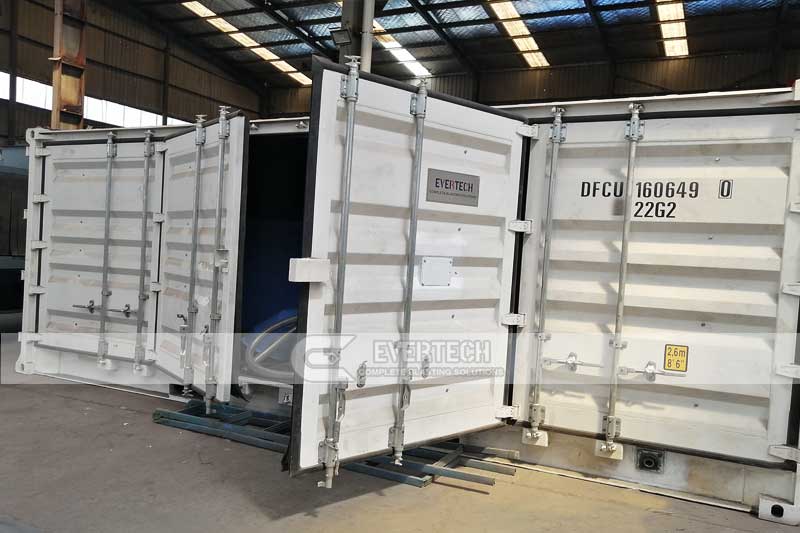 Thanks to our customer from Australia for choosing our 20ft Container Blasting Room with Open Side Door. This customer contacted us through website to blast cleaning machinery components. He thought our 20ft Container Blasting Room was perfect for his job.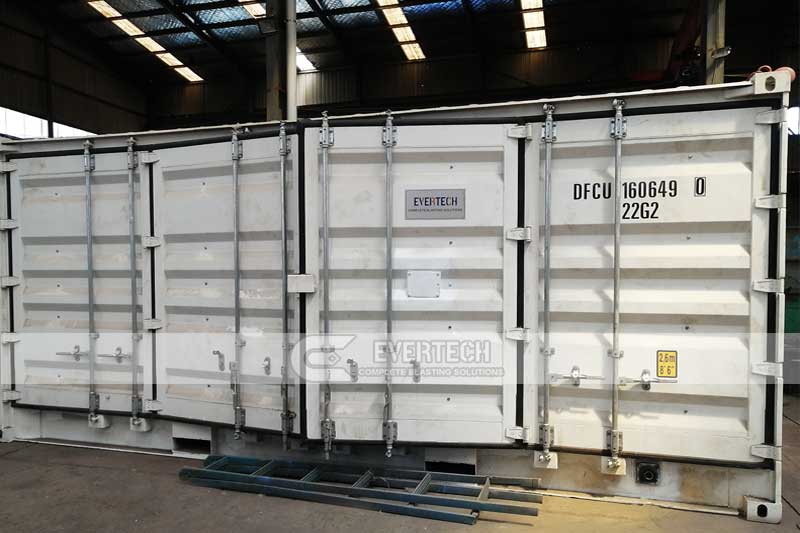 This 20ft Container Blasting Room with Open Side Door main configurations and advantages as following:
1.Easy to load large workpieces for blast cleaning with open side door.
2. The container blasting room does not need foundation pit and can be placed directly on the ground, reducing the investment cost of equipment
3. The screw conveyor is used for recycling shot media
4. A wide range of applicable abrasives, which is suitable for all abrasives.
5. Quickly change the abrasive type, the container sandblasting room can quickly recover the abrasive and clean the dust, and can quickly replace the abrasive according to the process requirements, so as to realize the processing of workpieces of different materials.
6.The container sandblasting room adopts a cartridge-type dust collector, which fully meets the requirements of environmental protection. It is environmentally friendly and pollution-free, reducing the floor space of the equipment and improving the dust filtration accuracy.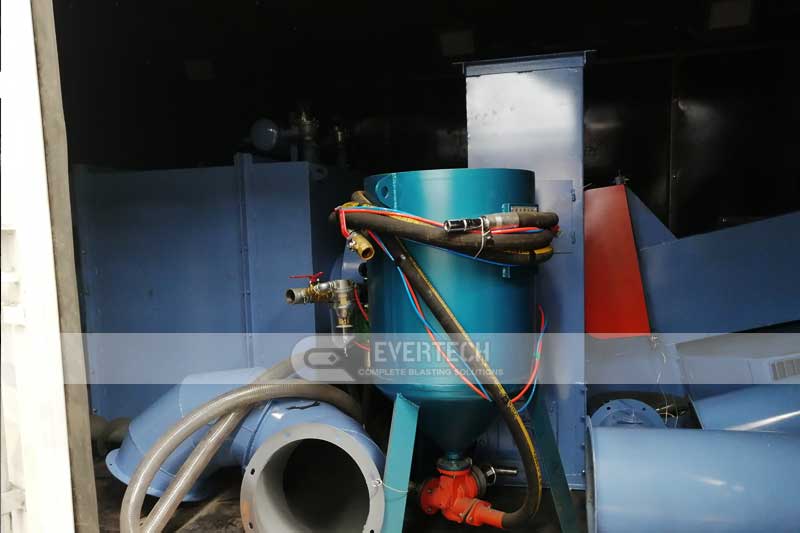 Our 20ft Container Blasting Room with Open Side Door will once again process professional and high-quality products for customers. And help him to bulid his company better and better. As a professional factory, we have many different types of machines to meet your needs. No matter what industry you are in, whether it is Construction industry, machinery industry, spraying industry., etc, you can have the right machines in our factory!